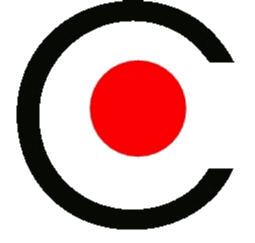 Sunday 4 June 2023
Veterans Memorial Building, A Building, 1626 Willamette Street, Eugene, Oregon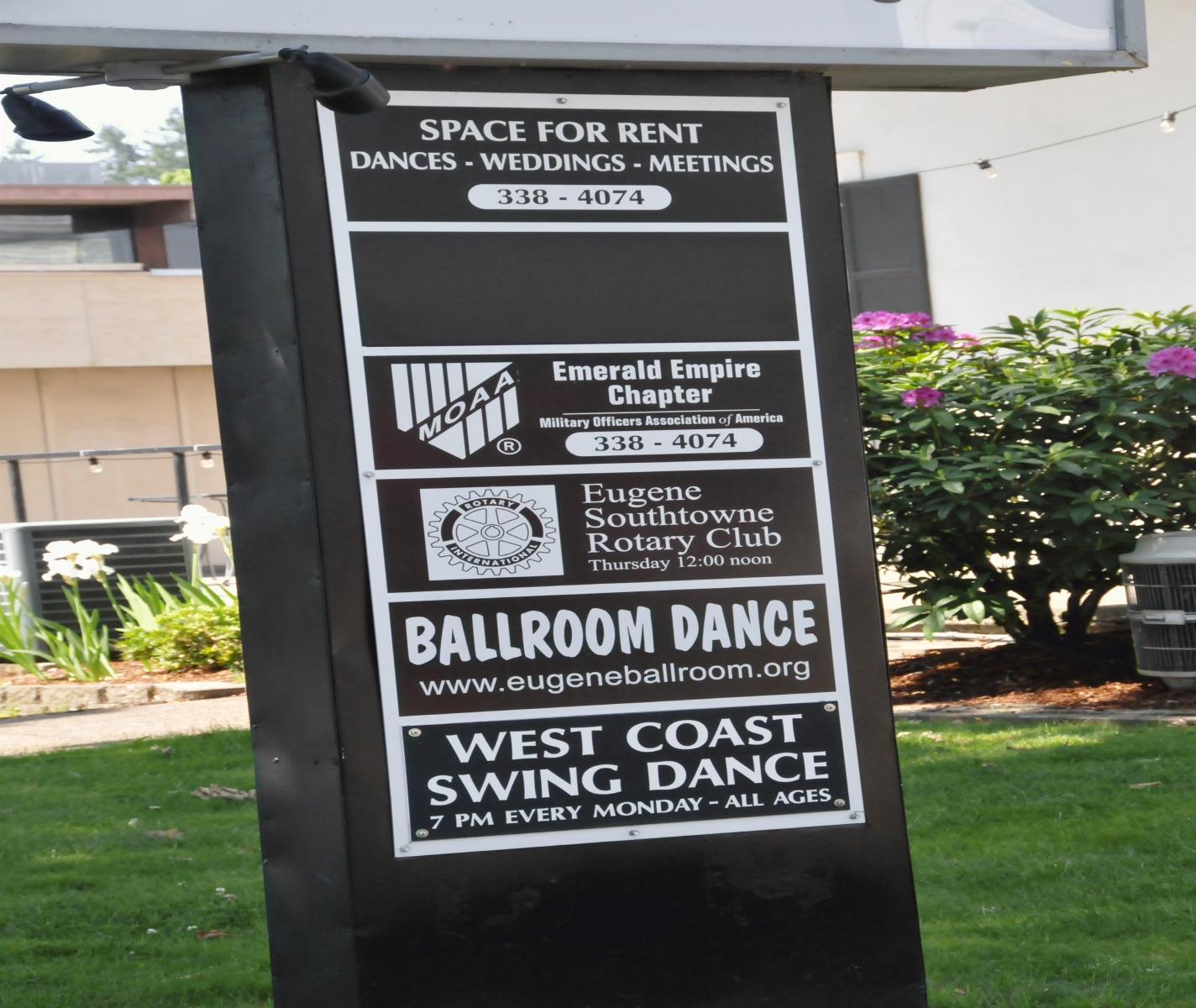 The rectangular post that held up the signs, also possessed advertisements: Space for Rent, Dances • Weddings • Meetings MOAA Emerald Empire Chapter Military Officers Association of America. Eugene Southtowne Rotary Club Ballroom Dance West Coast Swing Dance Two signs were displayed on a post in front of the building. One read, "Mac's." The other read, "Veterans Memorial Building," and "Mac's Restaurant & Nightclub, Custom Catering." A view of the front of the building as it faced Willamette Street. The entrance to the Veterans Memorial Building was up one step and through double doors. This building housed the Veterans Memorial Association.
Some related stories: 2016 Book Sale

•

Railroad Show & Sale

•

Parks

•

Trees

•

Utility Box Art

•

Murals

•

Old Power Station

•

Farms

•

Cascades Raptor Center

•

Lane County Fair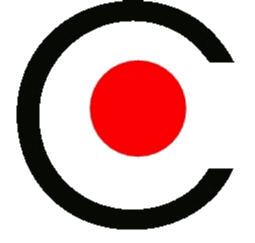 Thursday 25 May 2023
Other Activities, At Oliver's 5th Birthday Party, In 2023, Oliver "Duck" Williams, A Young Person Whose Name Began With The Letter O, Emerald Park, Eugene, Oregon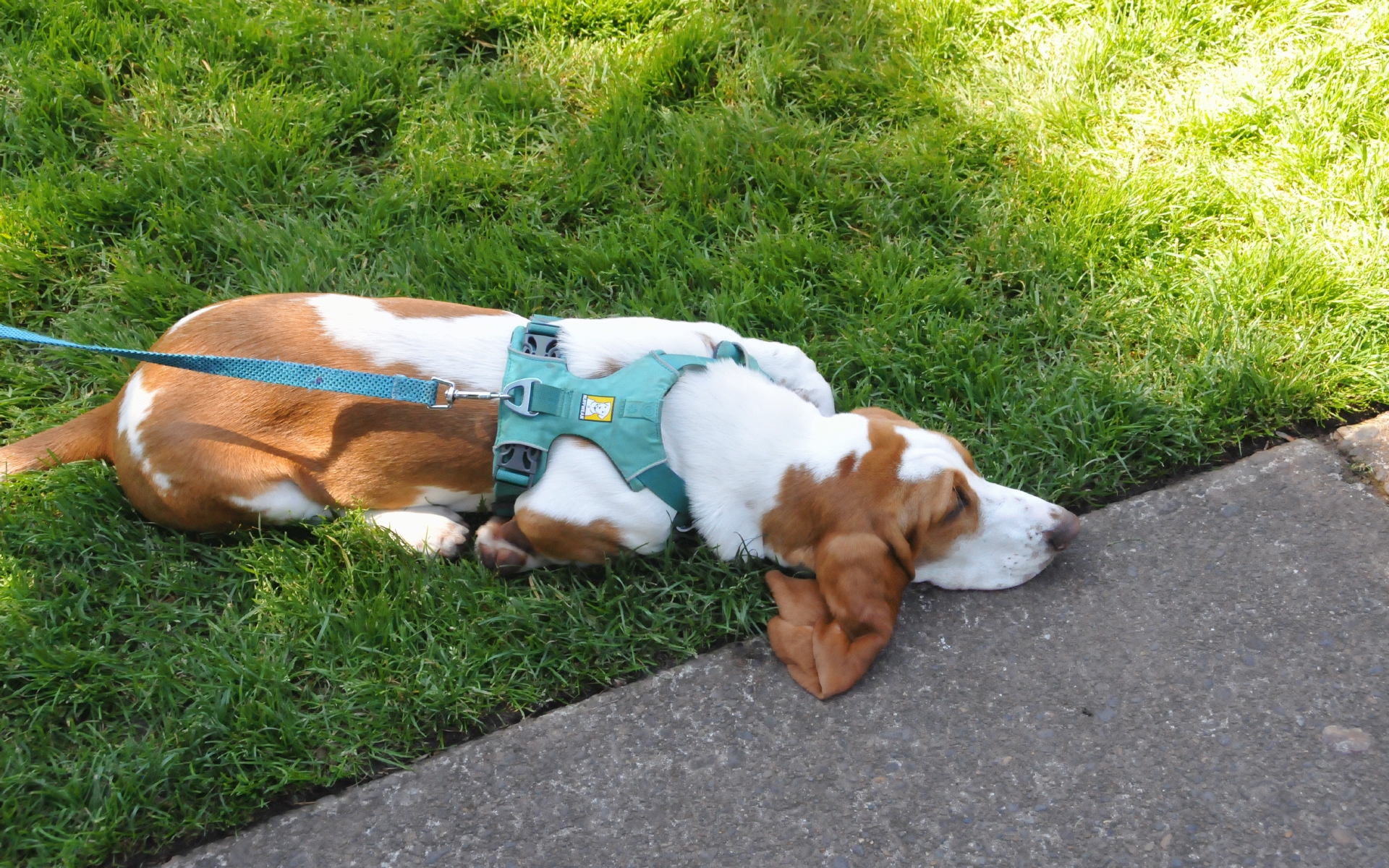 The dog appeared dog tired and laid on the grass, its head on cool concrete, and rested. Oliver picked up the tossing ring, and then walked over to play with the other kids. Westley, Oliver's brother (the tall boy) walked off with two other boys to play with the soccer (football) ball.
Related stories: Birthday Cake

•

Getting Ready

•

Presents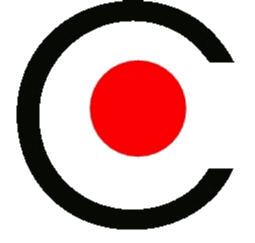 Thursday 18 May 2023
Street Fair Signs, Oregon University, Eugene, Oregon
A sign that read otherwise (perhaps a different price or size), currently read, Large Posters $18.00 A food booth feature a sign that listed prices, Kalua Pork $15 Garlic Fried Chicken $15 Poke Bows $15 Raw Tuna, Shoyu Ahi, Spicy Ahi Another food truck list its meals and showed photos, but not prices: Tempeh Tacos Vegan Cheesesteak Tempeh Reuben Falafel Sandwich Hickory BBQ Strawberry Lemonade Tempeh Satay A sign on a lawn behind the booths advertised: "Twelfth Night" a Shakespeare play. The Sweet Crépes booth also listed most of its prices: Nutella $6 Monkey $7 Red Berry $7 Midnight Delight $7 Cinnamon Sugar $7 (crossed out) $7 Vegan Monkey $8
Related stories: Street Fair Booths

•

Street Fair Food

•

Street Fair Generally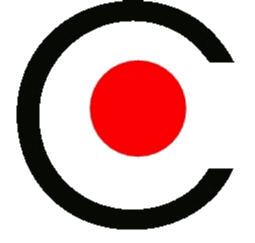 Wednesday 17 May 2023
Street Fair Food, Oregon University, Eugene, Oregon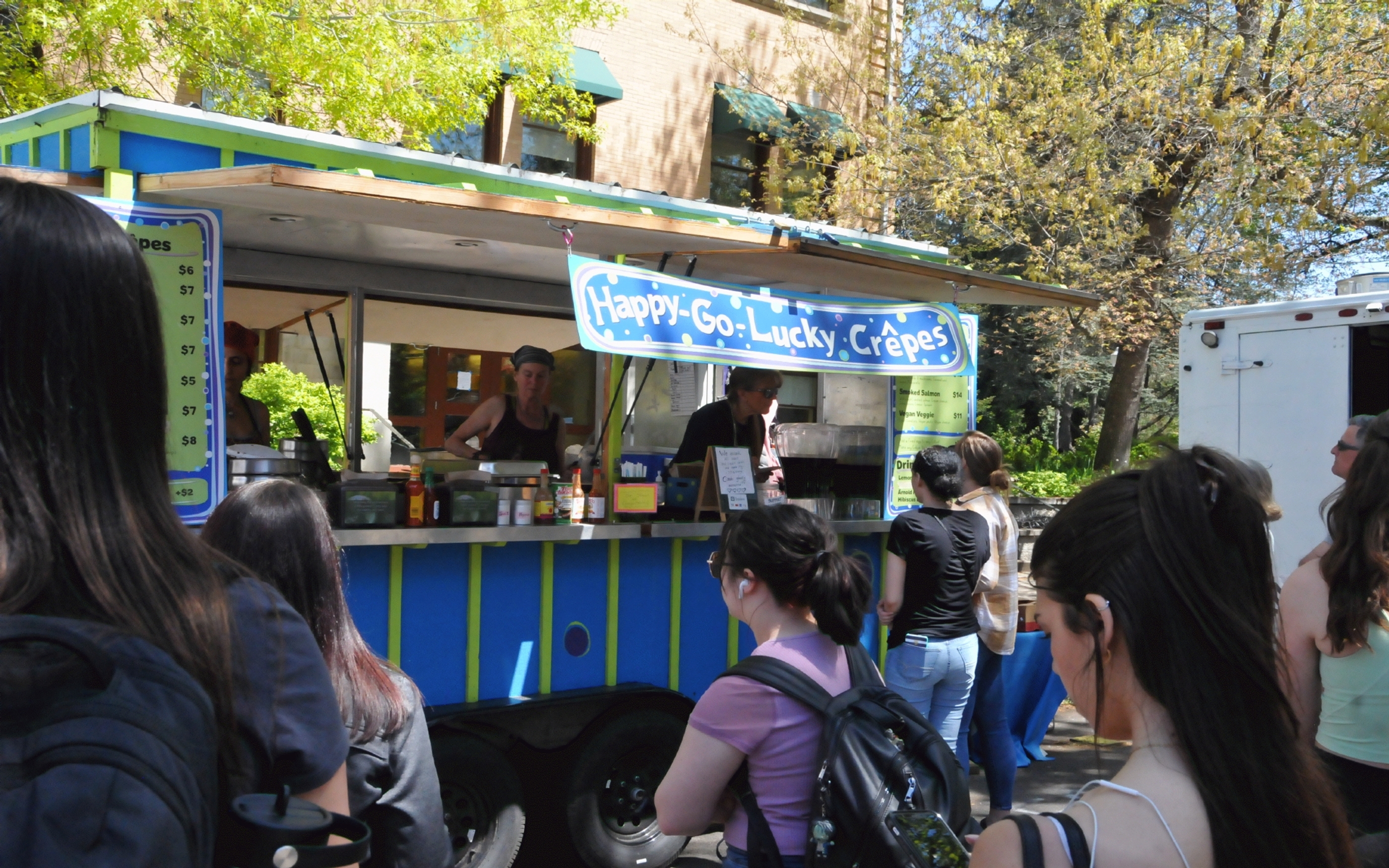 A second food truck offered more refreshments in the form of "Tropical Shaved Kona Ice," in a wide assortment of flavors. The Oriental Village food truck offered Noodles Rice Teriyaki Chicken Oriental Village since 1980 A green food truck was called, "Vegimoto by Viva! Vegetarian Grill." The EDKH Hawaiian Food Truck featured: Kalua Pork Garlic Fried Chicken Pork Bowls For refreshment on a hot afternoon "The Ice Cream Bar" was open. A "Philly Cheesesteak" and a "Soft Tacos Taco Plate" were parked next to each other. A food trailer that offered meat was supplied by Bates Catering. The next food trailer offered: Kettle Korn Caramel Corn Baked Hot Pretzels Cotton Candy
Related stories: Street Fair Booths

•

Street Fair Generally

•

Street Fair Signs
Visit the Wayback Machine to see every story we ever published.