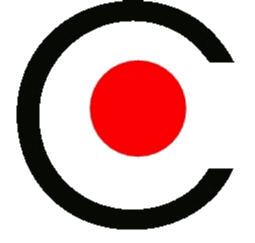 Recent History
(13 of 14) (5809 views)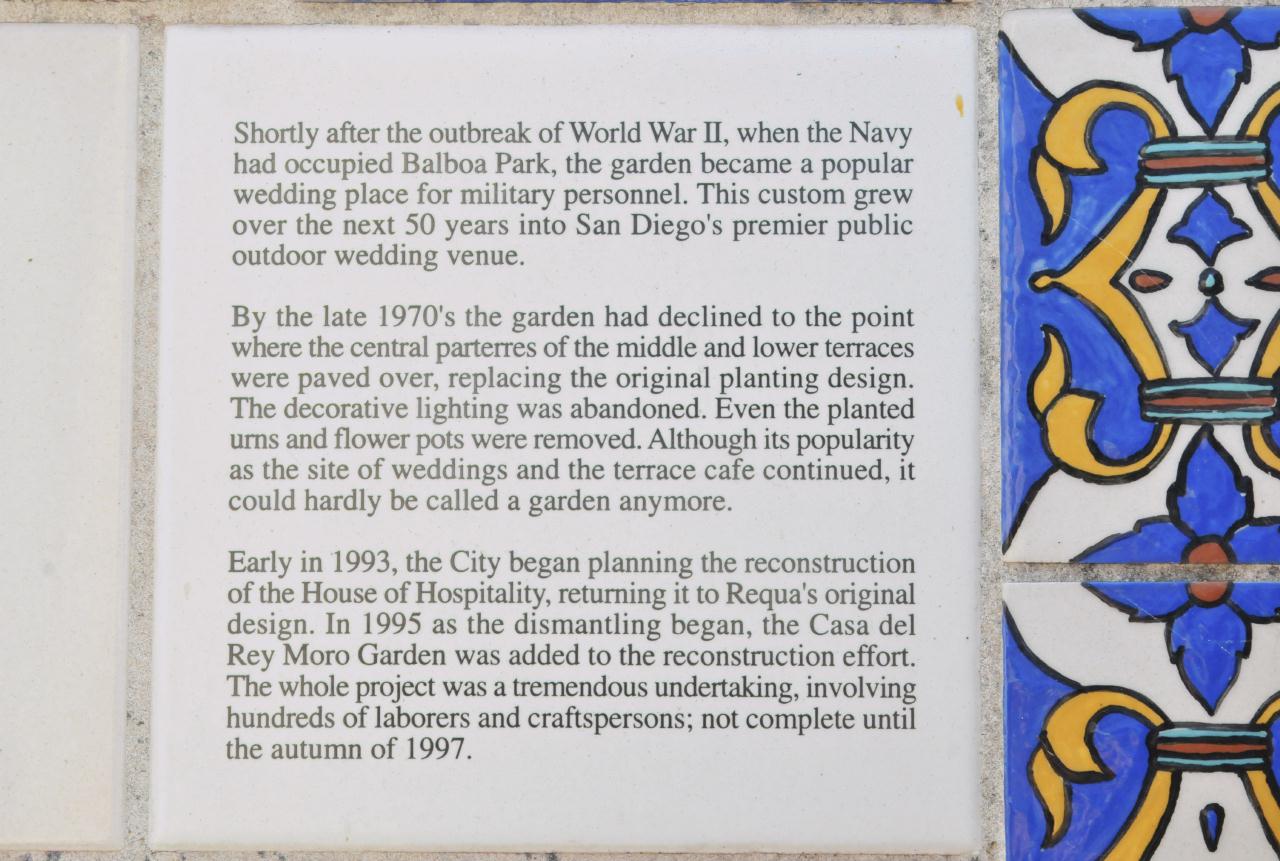 ---
The last sign described recent history:
Shortly after the outbreak of World War II, when the Navy had occupied Balboa Park, the garden became a popular wedding place for military personnel. This custom grew over the next 50 years into San Diego's premier public outdoor wedding venue.

By the late 1970's the garden had declined to the point where the central parterres of the middle and lower terraces were paved over, replacing the original planting design. The decorative lighting was abandoned. Even the planted urns and flower pots were removed. Although its popularity as the site of weddings and the terrace cafe continued, it could hardly be called a garden anymore.

Early in 1993, the City began planning the reconstruction of the House of Hospitality, returning it to Requa's original design. In 1995 as the dismantling began, the Casa del Rey Moro Garden was added to the reconstruction effort. The whole project was a tremendous undertaking, involving hundreds of laborers and craftspersons; not complete until the autumn of 1997.
---
Casa del Rey Moro Garden (House of the Moorish King)

• 1549 El Prado, Balboa Park, San Diego, California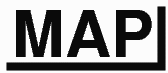 • (Photo posted Saturday 5 February 2011) • (Photo taken 12:35:55 Tuesday 12 October 2010) • © 2011 Bryan Costales
#BCX_9650
Add a comment or report a mistake